Contemporary theatre
Spanish
+12
Running time: 2:15 hr
https://www.tercerasetmana.com/en/performing-arts/mendoza
Synopsis
Mendoza is an adaptation of Shakespeare's Macbeth in 1910 revolutionary Mexico.
A story of ambition, violence and power; more up to date than ever. The play takes us through the turbulent years at the beginning of the 20th century in this Central American country. General José Mendoza receives a tempting prophecy from an old witch, made even worse by his persuasive wife. This marks the beginning of a bloodbath with no end in sight.
A canteen, six actors and three actresses comprise the ingredients in the staging of a play that draws from the dramaturgy of Juan Rulfo and Elena Garro.
Original Idea and Direction: Juan Carrillo
Adaptation: António Zúñiga y Juan Carrillo
Performers: Marco Vidal, Mónica del Carmen, Erandeni Durán, Leonardo Zamudio, Martín Becerra, Germán Villarreal, Ulises Martínez, Alfredo Monsivais / Roam León, Yadira Pérez
Lighting Technician: Mario Eduardo D'León
Costume Design: Libertad Mardel
Mask Design: Martín Becerra
Corrido (Mexican Ballad): Lalo Laredo y Roam León
Distribution: Carlota Guivernau
See more on Yourszene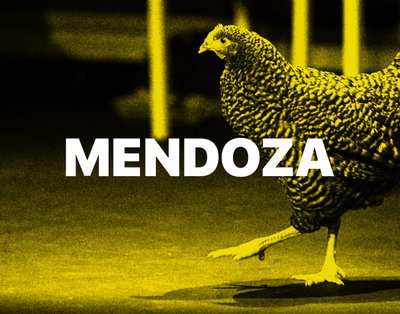 A show by


Los Colochos

Mexico City, Mexico

"Los Colochos Teatro" is a six-year-old Mexican company that, despite its infancy, has participated in several international festivals. On stage, they go for a critical type of theatre, true to its country's roots and of undeniable quality. Their repertoire is made of works such as "El juego de la silla" (The Chair Game), a puppet show suitable for all audiences about the Mexican Revolution; "El enigma del Serengueti" (The Serengeti Enigma), a dark comedy masquerade about desolation; and Mendoza, the adaptation of Macbeth with the backing of FONCA 2011-2012, a programme for the financing of young creators.

See more on Yourszene